3 DIY dishes with international flavors + a dessert with an unexpected ingredient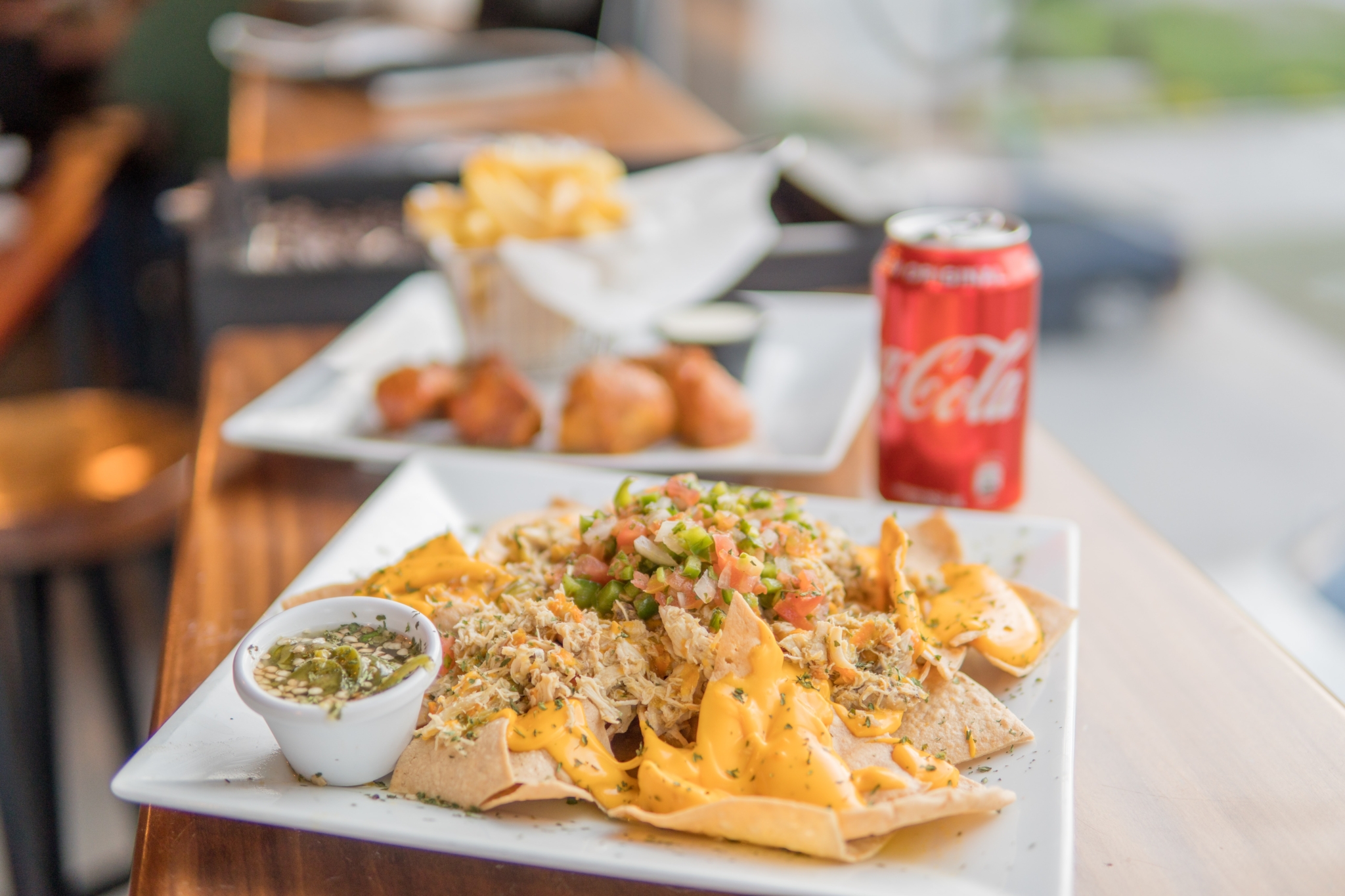 Reading time 5 minutes
Sponsored
After a year of take-out and curbside pick-ups, we are eager for our next adventure. Fortunately, we don't have to travel beyond our kitchen to sample some of our favorite international flavors. Whether you're just comfortable with microwave meals or a self-proclaimed chef, save these four recipes for the next time you need meal inspiration.
No passport required
I'm sure you've been browsing social media recently and come across several photos of people on their dream international vacation. For some of us (including myself) this is not quite a reality at the moment.
For now, let's transport our taste buds without the expensive plane ticket. Psst, there is even a dessert to satisfy that sweet tooth after your meal.
1. Korean barbecue beef
Korean barbecue beef is easy to prepare at home and packs a flavorful punch. The blend of herbs and spices satisfies that sweet and savory tooth in just one bite.
Korean Beef BBQ
6-1 / 2

ounce

Dark brown sugar

1/2

ounce

Granulated sugar

1-1 / 4

ounce

Garlic cloves, chopped, fresh

1-1 / 8

ounce

Soda, Coca-Cola

1/8

ounce

White pepper

1-1 / 3

ounce

Sesame oil

1/4

ounce

Sesame Seeds, Toasted

1/2

ounce

Green Onions, Bunch, Sliced

8

ounce

Soya sauce

3

lb 2 ounces

Beef Ribs
Put the soy sauce, sugars, garlic, Coke and pepper in the blender. Mix until no large chunks of garlic remain. Slowly add the sesame oil while continuing to mix. Stir in the green onion and sesame seeds. Keep cold.

Marinate the beef in the Korean marinade for at least 12 hours. Remove the beef from the marinade using tongs and transfer to the holding dish. Discard the remaining marinade.

Grill the beef on the hot, cooked grill at medium heat, about 1 to 2 minutes per side. Cut into chops.
Where to have Korean barbecue in Birmingham:
Ginza Sushi & Korean BBQ
Abhi (Mountain stream)
2. Pork Tenderloin with Red Mole
Brighten up your typical pork tenderloin with a little extra spice. The mole sauce flavored with cinnamon, chili peppers and a secret ingredient, chocolate, is the perfect complement. It's a little nod to traditional Mexican cuisine.
Pork Tenderloin with Red Mole
2

Dried ancho peppers

2

tablespoon

Vegetable oil

1/2

Chopped off

Chopped onion (1 medium)

2

cloves

Crushed garlic

1/2

Chopped off

Raw sunflower seeds

1/2

tea

Ground cinnamon

1/2

tea

Cumin seeds

1/8

tea

Ground allspice

2-1 / 2

cups

Chicken broth, divided

2

slices

Firm white bread, torn into pieces

1

Large tomato, peeled, seeded and chopped

2

Chipotle peppers in adobo sauce

1/2

ounce

Semi-sweet chocolate, chopped

2

tea

Sugar, and more to taste

Salt to taste

Ground black pepper to taste

2

1 to 1/2 lb

Pork tenderloins

Pepitas (pumpkin seeds), toasted, for garnish
In a large, dry skillet, grill the ancho peppers on both sides for about 2 minutes or until they crackle and just take a color, turning once halfway through cooking. (Be careful not to burn them, this will make the mole bitter.) Place the anchos in a small bowl; cover with boiling water and let stand 30 minutes to rehydrate. Drain, throw in the water. Remove the seeds; set the anchos aside.

Heat the oil in the same large skillet over medium heat. Add onion and garlic; sauté for about 5 minutes or until onion is tender. Stir in the sunflower seeds, cinnamon, cumin seeds and allspice; cook and stir 3 to 4 minutes more or until mixture is very fragrant. Transfer the mixture to a blender or food processor.

Add 1 1/2 cups of broth, bread, tomato, chipotles and ancho peppers to a blender or food processor. Cover and mix or blend until smooth, adding more broth if necessary to dilute the mixture.

Transfer the mixture to a large saucepan. Stir in the remaining broth, chocolate and 2 teaspoons of sugar. Bring to a boil; lower the temperature. Simmer, uncovered, for about 30 minutes or until desired consistency. Season to taste with salt, black pepper and additional sugar. Cover to keep warm.

Meanwhile, season the meat with salt and black pepper. Arrange hot coals around a drip pan in a charcoal grill. Test the medium-high heat over the pan. Place the meat on the grill rack above the pan. Cover and broil for 30 to 35 minutes or until internal temperature reaches 155 ° F on an instant-read thermometer. (For a gas grill, preheat the grill. Reduce heat to medium-high. Adjust for indirect cooking. Grill as above.) Remove meat from grill. Cover with foil and let stand 15 minutes. The temperature of the meat after resting should be 160 ° F. Cut into 1/2-inch slices.

Place the slices of meat on a serving platter. Top with mole sauce and sprinkle with pepitas
Where to find similar dishes in Birmingham:
El Cazador
Grilled iguanas
Location: 2085 Colonial Dr # 101, Birmingham, AL 35216
Website
3. Mexican Street Corn and Chicken Nachos
If you've never had Mexican Street Corn, what have you done? It's a summer staple and easy to make at home. It's great on the cob, but if you really want a flavorful explosion add it to chicken nachos and here is.
Mexican Street Chicken and Corn Nachos
2

tablespoon

Butter

3

cups

Fresh or frozen corn

2

tea

Chili powder

2

tablespoon

Mayonnaise

1

(9 ounces)

Blue corn tortilla chips

2

cups

Roast chicken

2

tablespoon

Sour cream

1

cut into quarters

Lime

1/4

Chopped off

Cojita cheese (or can use Feta)

2

tablespoon

Fresh cilantro, chopped
Preheat the oven to 350 degrees. Melt butter in heavy-bottomed or cast-iron skillet over medium-high heat. Add corn and chili powder and allow corn to char lightly before stirring. Remove from the heat and stir in the mayonnaise.

Place tortilla chips on a baking sheet in an even layer and sprinkle with chicken and grated cheese. Bake for 7 to 10 minutes or until cheese is melted.

While the chips cook, whisk together sour cream and lime juice from half the lime wedges.

Arrange the tortilla, chicken and cheese mixture on a large serving platter. Top tortilla chips with corn, cotija, and cilantro mixture. Drizzle with the sour cream mixture. Serve with the remaining lime wedges.
Where to find Mexican Street Corn in Birmingham:
La Paz
Moss Rock & Tequila Tacos
4. Iced Coca-Cola Cupcakes
Before you start scratching your head about this one, let me assure you that Coke may actually be the ingredient you've been missing out on for those sweet cupcakes. Soda lends extra flavor and rich texture to your dessert.
Coca-Cola Iced Cupcakes
1/2

Chopped off

Butter, unsalted, at room temperature

3

tablespoon

Cocoa powder

5-1 / 2

cups

Granulated sugar

1

tablespoon

Vanilla extract

1/3

Chopped off

Coca Cola

12

Cupcakes, prepared, not frosted
Using an electric mixer on medium speed, cream the butter until smooth. With the mixer in the demoulding position, add the cocoa powder and ½ of the powdered sugar to the bowl. Mix on low speed until combined. Stir in the vanilla, Coca-Cola® and as much additional powdered sugar as needed to achieve the desired consistency. Beat on medium speed for an additional 1 to 2 minutes, or until frosting is completely smooth.

To assemble: Spread or drop desired amount of frosting on each cupcake. To serve.
Are you still hungry? When you're getting ready to whip up these tasty international dishes in the kitchen, be sure to tag us in your photos on Instagram @BhamNow.
Sponsored by:
Related