Builders' Merchants News – Tobermore opens new plant to increase production
---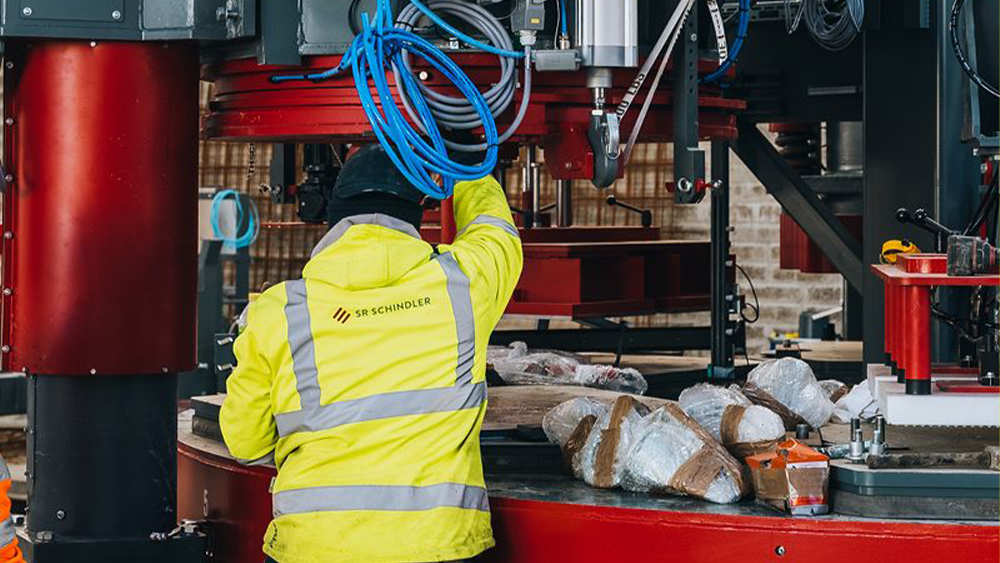 The £8.6 million production facility which will allow it to further increase production to meet demand for its products.
Manufacturer of paving and walls, Tobermore has opened its new £8.6 million production plant which will allow it to further increase production to meet demand for its products.
The facility features a state-of-the-art SR Schindler press, shot blaster and packaging line. This press is only the second of its kind to be operational in the world. This will allow Tobermore to continue to meet the growing demand for its products by ensuring that all of its paving flags are in stock with zero lead times.
Rigorous pre-launch machine testing was carried out by engineers from around the world, including Germany, Slovakia and Poland, who were also involved in setting up the machines. The participation of companies from Northern Ireland, including Rapid and PIL, was also imperative to achieve the highest level of exploitation.
Tobermore has grown significantly over the past few years, increasing its workforce by 54.3% over the past two years, from 302 employees in May 2020 to over 460 employees currently in the UK and Ireland.
Additionally, the company's turnover has grown steadily from £67m in 2020/21 to £85m in 2021/22. The company was recently recognized in the Belfast Telegraph Top 100 Companies 2022, ranking 24th.
In December 2020, Tobermore celebrated the opening of its impressive 4416m² HESS facility which has enabled the rapidly expanding company to increase production by a further 30% and generate 95 new jobs locally.
David Henderson, Managing Director of Tobermore, said:
"Tobermore proudly reinvests in areas of the business that meet customer demand. We are delighted that our latest production facility is generating additional employment opportunities in our region and allowing us to meet the growing demand for our paving flags. Boasting world-class machinery installed and tested by a team of expert engineers, we are passionate about producing exceptional products without the delays.