Encourage women in low income groups to live healthy lives in the midst of a pandemic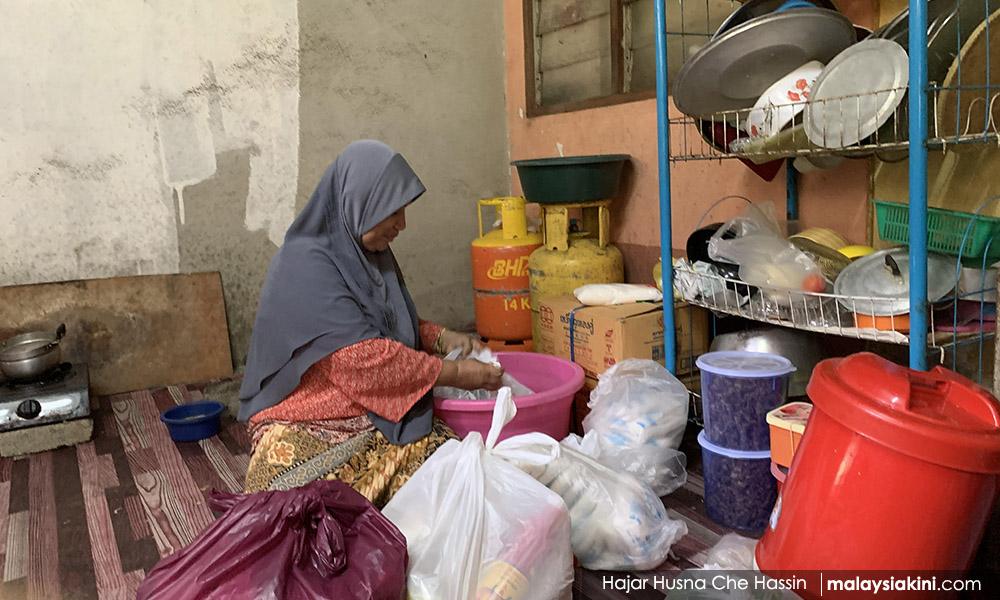 LETTER | "Leave no one behind". This is our promise of the 2030 Agenda for Sustainable Development and the Sustainable Development Goals and our government has worked hard to reduce the inequalities and vulnerabilities that leave people behind.
Unfortunately, we still have a significant number of people, mainly from low-income groups, struggling to achieve socio-economic and health equality. Socio-economic problems, health and food insecurity are said to be the main problems among the low-income group and, in the midst of the pandemic, women and children, especially those from low-income groups who are most affected. , require urgent attention.
Noncommunicable diseases and malnutrition are among the few health threats reported among women in the B40 group and these problems seem to persist among them. Studies have reported that the impact of diabetes is greater in women than in men with a worse outcome. Women with diabetes have a higher risk of heart disease and early incidents of heart attacks that can be fatal compared to men.
Healthy habits are the most effective way to combat them, but, unfortunately, in the chaos of a woman's daily life, a healthy lifestyle can take a back seat to tasks, work, busy schedules, etc. To make matters worse, with the increase in the number of cases and the re-implementation of the Movement Control Order, these already vulnerable groups face a new period of social and economic uncertainty.
Why are we targeting women? Simply because women are responsible for producing and preparing food for their families and homes; therefore, their knowledge or lack of knowledge can create problems not only on the health of women, but also on the health of family members.
Ensuring proper nutritional status is vital, especially now when we need our immune system to fight disease.
A healthy habit is a combination of a healthy diet, physical activity, avoiding smoking and limiting alcohol consumption. For more information, we suggest you consult your doctor and dietitian. Here are some steps to overcome the barriers women face in living a healthy life:
Highlight our " Plate for Healthy Eating in Malaysia " via social media and other platforms to disseminate information – consisting of 1⁄4 plate of cereal or cereal products, preferably whole grains such as brown rice or wholemeal bread, ¼ plate of fish, poultry, meat or egg and 1/2 plate of vegetables with a serving of fruit.
Regular visit to the Health Education and Health Promotion website on Dishes to Eat or Healthy Meal Choices by Ministry of Health and NGOs.
Encourage family members, husbands and older children to help with household chores so mothers have time to prepare healthy meals.
Encourage family members to create a favorable social environment for the women of the house and to practice eating meals together contrary to our custom where they will be the last to eat.
Increased consumption of plain water, fiber, unsweetened green tea, and coffee.
Educate our women to read the label when shopping for ready-to-eat or ready-to-cook foods, and to make healthy choices when shopping online.
A minimum of 30 minutes of regular, moderate-intensity activity three to five times a week with other members of the house (use an online platform like YouTube to find suitable exercises to do at home).
Family gardening with their children.
Encourage health-seeking behaviors and seek help when needed.
Adequate knowledge about a healthy lifestyle is important for women not only because it helps them to be productive members of society, but also because of the direct effect on their family members and the next generation. .
Our low income families are at risk of suffering from unhealthy diets and unhealthy lifestyles due to the continued lockdown; therefore, empowering and educating them can create an environment that benefits everyone.
Nothing has to be done separately; make healthy choices for the whole family. Plus, don't be afraid to ask for help if needed. This lockdown will leave some impact on our community and all of these efforts will have a greater impact on health if they come from ourselves.
---
DR KALAASHINI RAMACHANDRAN is in the Department of Public Health of the Medical Council of the University of Malaya and DR HAZREEN ABDUL MAJID is Head of the Population Health Center, Department of Social and Preventive Medicine, Universiti Malaya.
The views expressed here are those of the author / contributor and do not necessarily represent the views of Malaysiakini.