FANUC PRESENTS NEW ROBOTS, COBOTS AND FACTORY AUTOMATION TECHNOLOGIES AT IMTS
---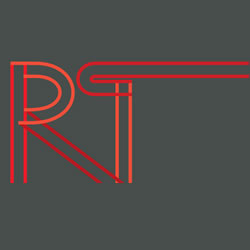 Participants are invited to discover what is possible with automation
FANUC, the world leader in CNCs, robotics and ROBOMACHINES, will showcase the benefits of its latest automation solutions at IMTS in Chicago, September 12-17, Booth #338919.
"We are thrilled to be back at IMTS after four years," said Mike Cicco, President and CEO of FANUC America. "We have a massive 16,000 square foot booth to showcase our latest automation technologies – all designed to help businesses increase productivity, overcome labor challenges and gain competitive advantage."
FACTORY AUTOMATION
New "ghost machine" screens at IMTS will show how FANUC CNC products help manufacturers of all sizes and industries. Conceptual models of machine tools will present our offers in two parts. The "Machining Made Easy" demo focuses on simple ways manufacturers can increase production with FANUC products, such as iHMI, 0i-F Plus and more. The "Next-Level Machining Solutions" demonstration focuses on FANUC's 5-axis integrated technology and other products designed to optimize advanced machine tools for applications requiring high precision and ultra-smooth finishes.
In our Digital Twin space, visitors will be able to learn about digital manufacturing with authentic 5-axis machining simulations as well as how to create, edit and test part programs using the new NC Reflection Studio. Plus, take a first look at our virtual ROBODRILL.
The Retrofit Solutions area will showcase our new CNC retrofit kits, which upgrade machine tools to improve the performance of existing machines. Then, learn how FANUC products are driving the future of manufacturing through new applications, such as additive manufacturing and lasers.
"We have all new interactive displays in the Factory Automation area of ​​the FANUC America booth," said Jon Heddleson, General Manager Factory Automation, FANUC America. "The presentations show how our products can help IMTS attendees achieve their goals, whether it's taking their machine shop to the next level with our advanced machining solutions or getting the most existing machines with modernization solutions. We have a wide range of tools to help you. "
ROBOTICS and ROBODRILLS
FANUC will showcase new robots and cobots demonstrating automated assembly, laser processing, machine maintenance, material handling, painting, visual guidance, welding and more.
Collaborative robotics space
Explore all 11 FANUC cobot models, including three new CRX cobots – all easy-to-use and flexible solutions for companies looking to increase capacity and overcome labor issues. The new collaborative robot CR-35iB with a payload of 35 kg and a reach of 1831 mm will help a technician to assemble a bicycle. The new powerful cobot (the most powerful in the world) offers a simplified and lighter mechanical unit as well as the latest FANUC sensor technology for safety.
NEW FANUC LR-10iA/10 robot: every picking guided by vision
A new FANUC LR-10iA/10 robot guided by multiple 3DV/400 vision sensors mounted on the work cell will select various product combinations from four separate bins to demonstrate order fulfillment. When the order bin is complete, it moves to the opposite side of the cell, where an LR Mate 200iD robot picks and places each item back on the conveyor, sorting them by color to fill the pick bins.
Industrial robots: heavy lifting, handling, trimming and painting
Check out the super powerful FANUC M-2000iA robot handling a Corvette and the new M-1000iA robot assembling electric vehicle batteries. In addition, the new R-2000iC/190S robot will demonstrate cutting an aircraft fuselage, and the Paint Mate 200iA painting robot equipped with visual tracking will paint small parts.
New SCARA robot
The new SR-3iA/U ceiling mount SCARA robot has a payload of 3 kg and a reach of 350 mm. Featuring a full 360 degree work envelope with no dead zones, the robot can access any point within reach. The SR-3iA/U will use iRVision 3DV and iRPickTool to pick various parts from a moving circular conveyor.
New high precision robot
FANUC's new M-800iA/60 high-precision robot equipped with an LS3Di-A scanner will pass over an automotive panel to perform laser welding on coupons. A FANUC M-10iD/16S handling robot will assist in the loading and unloading of the parts. Also featured is FANUC's communication interface for a third-party fiber laser using high-speed I/O to provide high-precision process control.
ROBODRILL Plus
The new FANUC ROBODRILL Plus vertical machining center will demonstrate its increased speed and performance. Powered by the new FANUC Plus Series 31i B5 control, the ROBODRILL Plus is easier to use and features 3-, 4- and 5-axis operational enhancements, unlocking unbeatable cycle times.
"As more and more companies look for innovative solutions to manufacture, move and manage their products, we strongly encourage them to consider automation," added Cicco. "We are showcasing a wide range of new products at IMTS and we look forward to meeting attendees to discuss how FANUC can help them meet their production challenges.
Student Summit
FANUC will also have two booths at the IMTS Smartforce Student Summit where students, instructors and job seekers can learn about careers in advanced automation. FANUC will provide both learning and fun activities for visitors to see and experience real-world automation.
"Companies today are actively looking for people with the skills to manage their advanced automation," Cicco said. "FANUC is committed to helping improve the skills of the current and future workforce, and our strong participation in the IMTS Student Summit will hopefully inspire more young people to seek workforce training. in robotics and automation. A STEM-based education will help them grow in their current job careers and take on new roles with higher salaries."
See the FANUC experts
IMTS Conference: Advanced Aerospace Automation Concepts including Collaborative Robots
Speaker: Rick Schultz, Aerospace Program Manager, FANUC America
Date: Thursday, September 15, 10:00-10:55 a.m.
Location: McCormick Place, West Bldg., W193-B
Register here.
IMTS Panel: BE PREPARED. Control your future – with robotics
Panelist: James Cooper, Managing Director, General Industry Sales and Fulfillment, FANUC Americas
Date: Wednesday, September 14, 12:30-1:00 p.m.
Location: main stage
About FANUC America Corporation
FANUC America Corporation is a subsidiary of FANUC CORPORATION in Japan and provides industry-leading CNC systems, robotics and factory automation. FANUC's innovative technologies and proven expertise help manufacturers in the Americas maximize productivity, reliability and profitability.
FANUC America is headquartered at 3900 W. Hamlin Road, Rochester Hills, MI 48309, and has facilities throughout North and South America. For more information, please call: 888-FANUC-US (888-326-8287) or visit our website: www.fanucamerica.com. Also join us on YouTube, Twitter, Facebook, LinkedIn and Instagram.