How smartphones are tested at Oppo's factory in India
---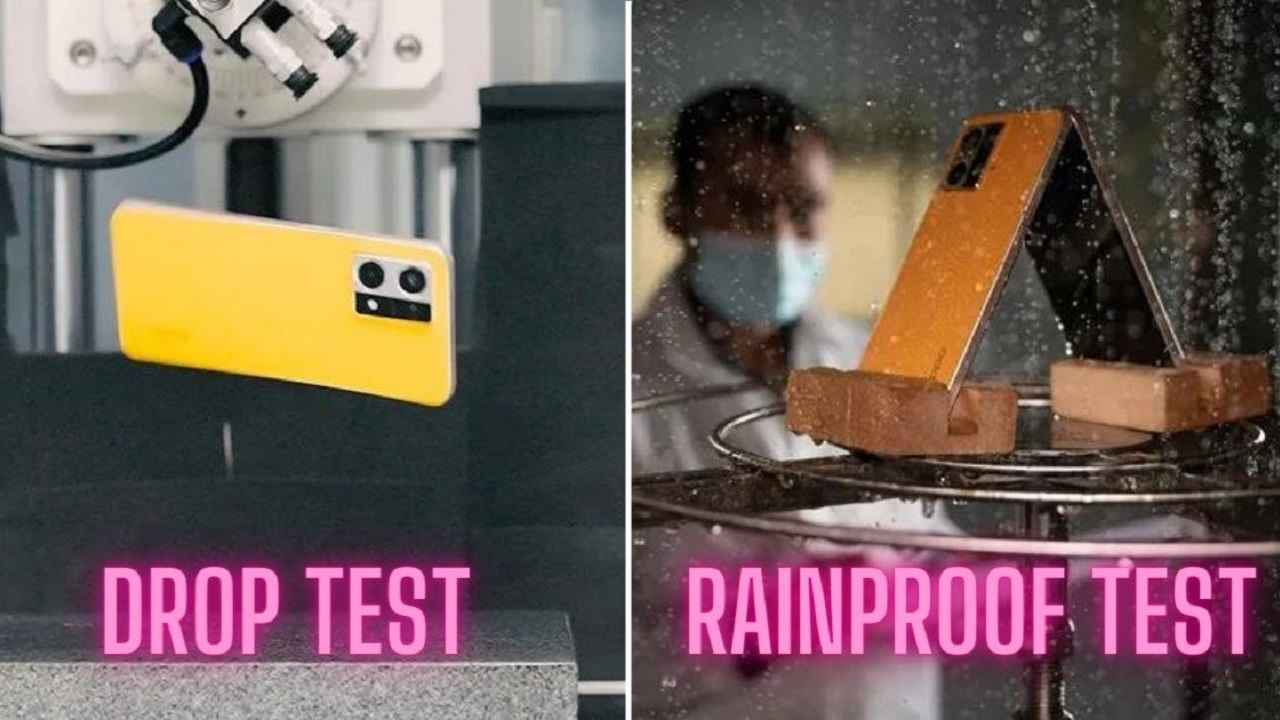 India is home to over 750 million smartphone users and it would not be an exaggeration to say that it will soon become the second largest manufacturing hub (Deloitte TMT Predictions 2022), given the Indian government's massive $10 billion incentive program to boost semiconductor manufacturing. In a country as diverse as ours, where two people do not have the same usage habits, let alone the same climatic conditions, it is becoming increasingly important that a smartphone be tested to ensure that it works just as well in the heat of New Delhi as it does in the snowy regions of Ladakh, or a humid city like Mumbai.
Oppo, one of the top five smartphone brands in India, invited us to visit its quality control lab at its factory in Greater Noida which produces 6 million phones every month or 1 phone every 3 seconds. We have seen how Oppo tests its smartphones, especially the new Oppo F21 series, ensuring that high quality standards are maintained before they are in the hands of users.
Oppo's quality control lab puts smartphones through 320 experimental tests and 6 major tests and only after a phone passes all these tests is it deemed suitable for users. Having seen these huge machines up close, I can tell you that Oppo aren't bluffing when it comes to their quality control measures as the tests run on the phones attempt to simulate everyday use, which means they try to replicate real-world scenarios that a particular phone may face.
Drop tested

Free fall
Oppo's QE reliability lab performs several drop tests on a phone because accidentally dropping your phone is quite common in daily use. The idea here is that a phone must survive the drop without any cracks or functional failures in order to move on to the next step.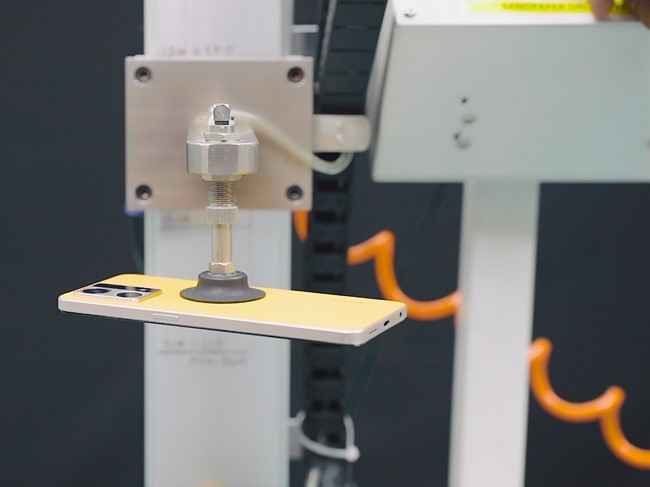 Now the industry standard for a drop test is usually 0.8 meters, but Oppo sets F21 phones to a height of 1 meter for free fall from all sides, including 6 surfaces, 8 corners and 12 edges. They took it up a notch and dropped the phone from a height of 1.5 meters for an extreme drop test.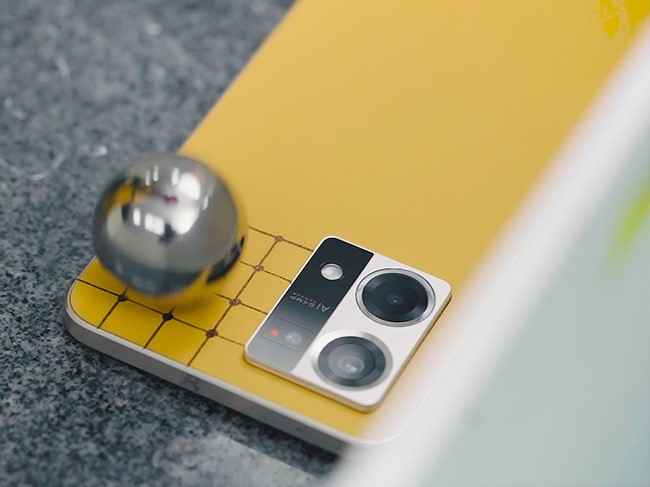 To mimic another daily wear and tear scenario, we throw our phones on a bed or place them on a table where the fall distance isn't too great. The F21 series has been dropped 28,000 times from a height of 10cm, which is higher than the industry standard.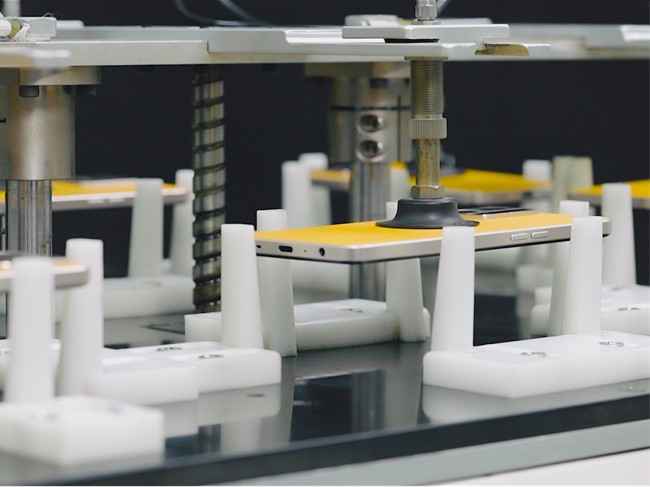 Micro-drop test
One micro-drop test we witnessed includes dropping the F21 Pro on sandpaper and in case you were wondering, it's not protected by a case or screen protector.
Next is the Tumble Test which simulates a phone sliding and colliding with a surface. The phone is placed inside a 1 meter long case which rotates at a speed of 3.5 rpm for 15 revolutions and simulates the phone falling 150 times from this height, ensuring that it is fit for survive daily drops.
IPX4 waterproof and rainproof test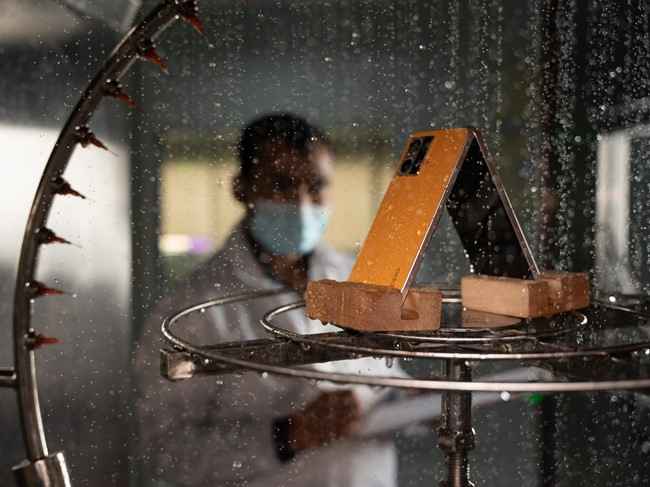 Dropping your phone on a surface is a different thing to water, for example, which leads to a whole new set of problems. Oppo has tested the F21 series against water in the rain test chamber which meets the IPX4 rating standard. Here, the machine simulates heavy rain (~10 liters/minute) on four surfaces while playing a video or voice call.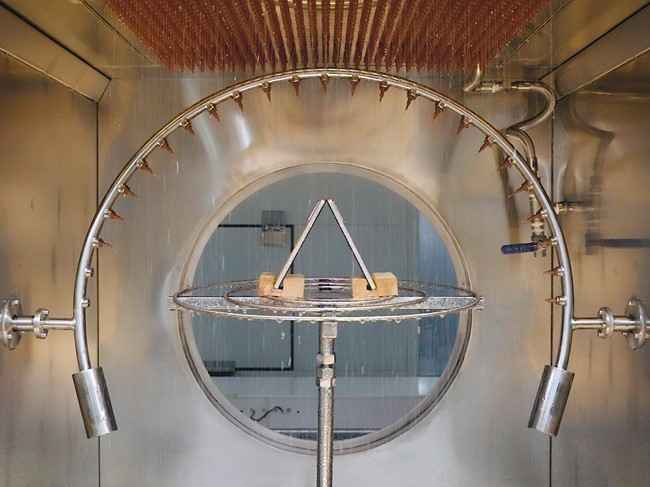 Rain test chamber
Only when an F21 series phone passes this test is it then tested underwater at 20cm for 30 seconds, after which it is disassembled to check for internal water damage and signs of corrosion.
Tested for every Indian climate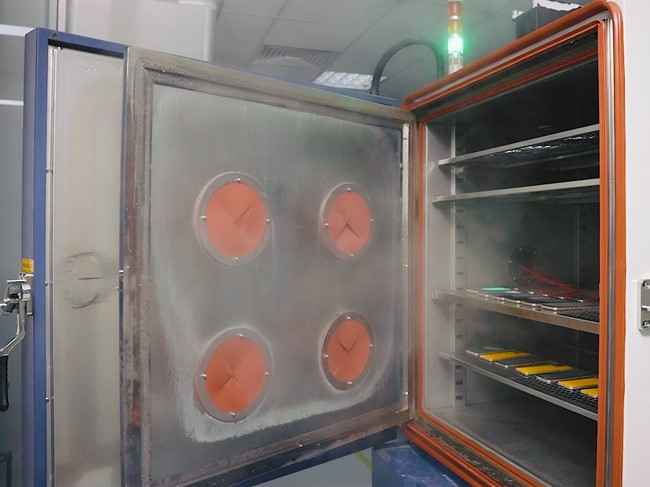 Oppo then showed us how to test a phone in different temperatures and environmental conditions to make sure it performs well regardless of the climate in India. The phone is stored in chambers which have certain predefined temperature and humidity conditions for a few days and after that it should work ideally to pass the test.
The F21 Pro and F21 Pro 5G have also been tested under different temperatures and environmental conditions to ensure that they perform well regardless of the climate in India.
Environmental testing includes a thermal shock test where the F21 series must survive temperatures as low as -40°C and up to 75°C for 14 days. Temperatures change every two hours, giving the phone a bit of a shock.
The phones are also tested in an extremely cold temperature of -50°C to ensure that they survive in a snowy region.
Next, the phone is tested in a humid environment at 95% humidity at 65°C for 14 days in off and on modes, which is twice the industry standard.
The next test is essential for those who live in a coastal area where the air contains high humidity and salinity. The F21 series is sprayed with 5% saline solution for 2 hours and stored in a 95% humidity chamber at 50°C. The phone must survive this condition without any surface damage and must operate normally for it to be considered a successful test.
Oppo also performs a sweat test where the F21 Pro is wrapped in a cloth soaked in artificial sweat and placed in a high-temperature, humid environment for 48 hours, after which it is set aside for a day before being tested for any signs of damage and corrosion.
Sometimes smartphone components can easily be damaged in areas with little or no rain and humidity, as static electricity builds up through friction. Oppo tests the F21 series for electrostatic contact and air discharge, after which it should work normally to proceed to the next test.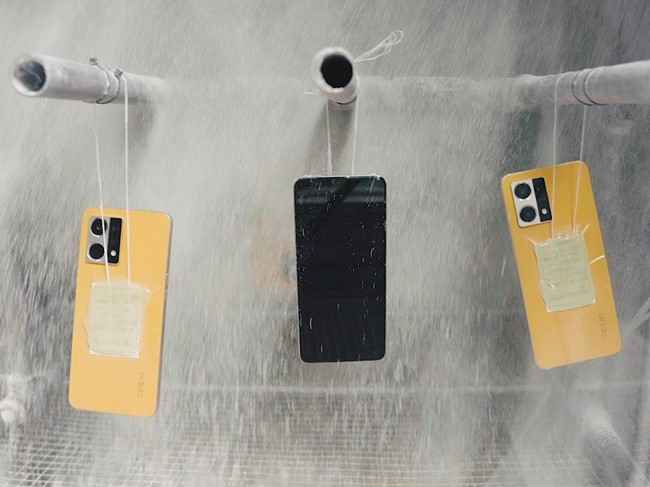 dust chamber
The F21 series is also kept for 8 hours in a dust chamber with particles smaller than 75 micrometers in size and then disassembled to check for dust ingress.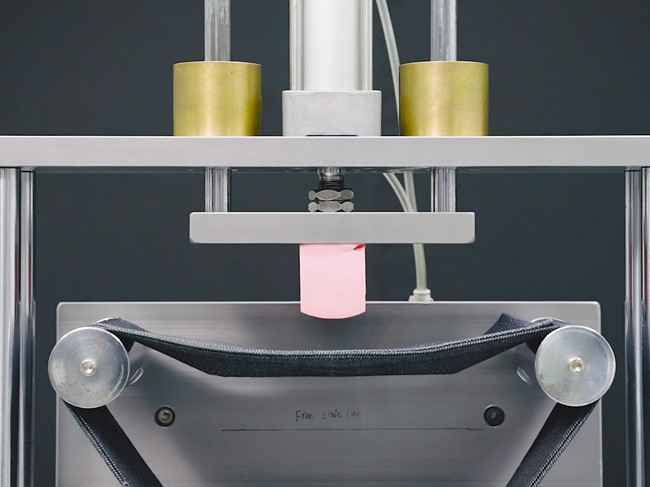 Interior denim patch
Some of the tests specifically done on the F21 series include testing the Sunset Orange variant's fiberglass leather back panel. Here, the back panel of the phone is rubbed with an alcohol swab, rubber eraser, and denim patch thousands of times to simulate daily wear and tear.
Similarly, the Orbit Light on the camera module is also tested at high temperatures and humidity reaching a lifespan of over 50,000 hours, according to Oppo.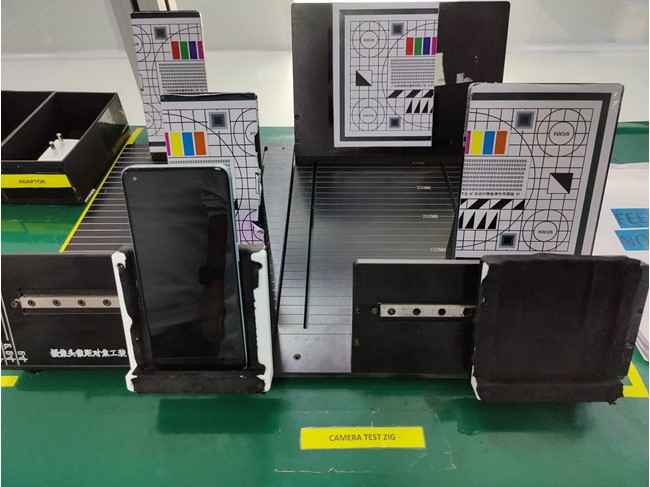 Camera focus test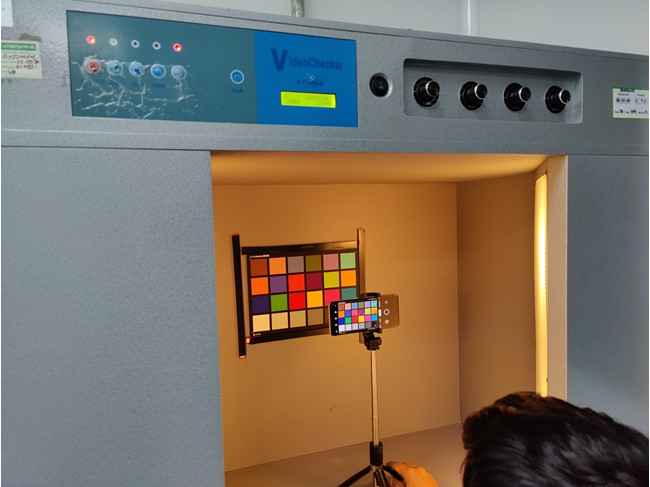 Video color checker
Some of the camera tests that many Oppo smartphones undergo include focus test, resolution test, and video color checker analysis.
Oppo puts its smartphones through a thorough testing process to ensure that you get a finished product that meets their high standards and can survive the harshest environments. And while some of these tests are done on each phone, others are done in batches to rule out manufacturing defects before they hit the shelves.