Inside the Sugar Factory in downtown Indianapolis
---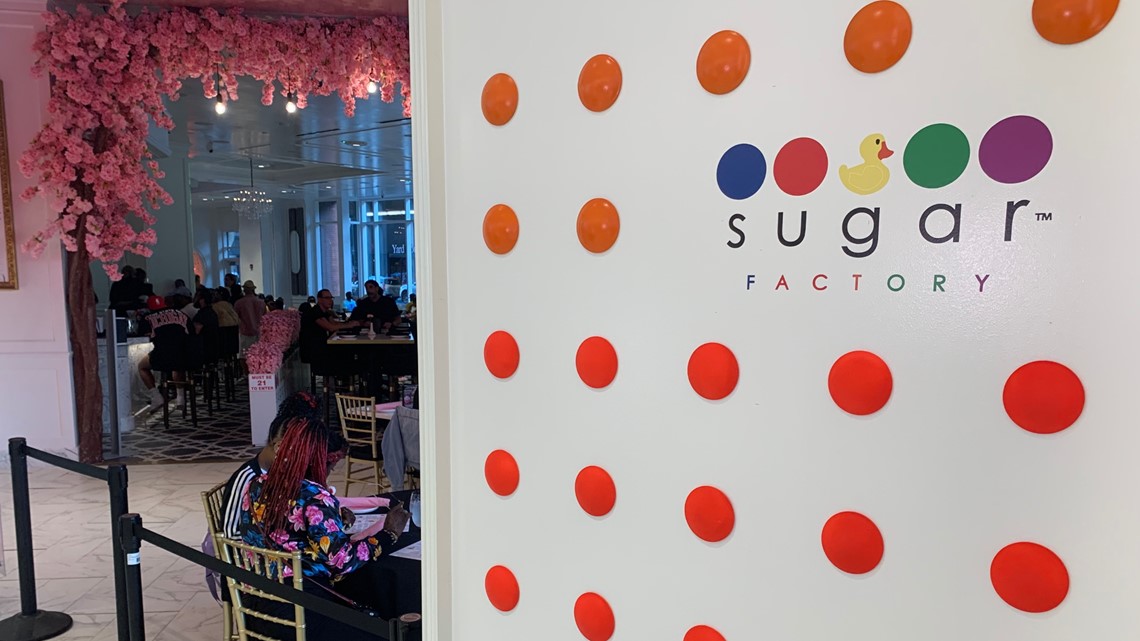 Indianapolis just got some new eye candy and it's making our mouths water.
INDIANAPOLIS — A sweet new spot serving unique treats has just opened in downtown Indianapolis and it promises to bring "mounds" of joy to any candy connoisseurs who walk through its doors.
The sugar factory had its grand opening celebration on Saturday. The candy chain is endorsed by a long list of celebrities, including Nick Cannon who walked the red carpet at the grand opening.
The grand opening matched the company's grand experience, which features photo-worthy decor, entrees, and desserts.
RELATED: World's Largest Bouncy House Coming to Indianapolis in May
The Sugar Factory's 9,657 square foot restaurant features a 184-seat indoor dining room, a bar that seats 12, an outdoor patio that seats 32 in class, and a Pretty in Pink Cafe – a colorful and vibrant space with additional unique menu offerings and outdoor seating.
GALLERY: Inside the Sugar Factory, Indy's New Foodie Destination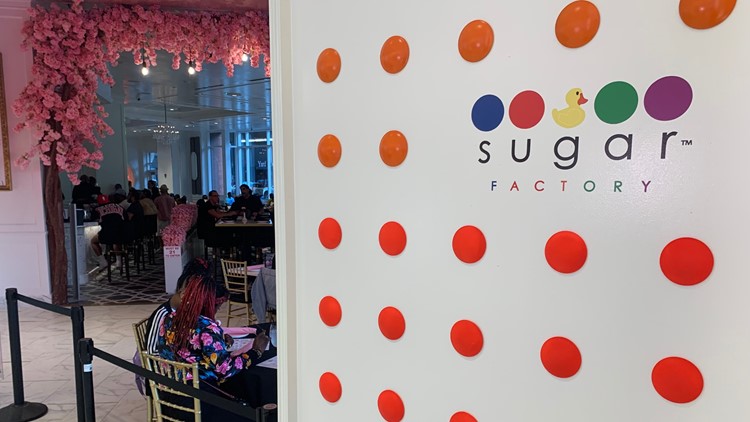 Thirsty patrons can try some of the Sugar Factory's signature cocktail tumblers, all of which can be made alcohol-free for all ages to enjoy.
Some of those neat drinks include Dwayne "The Rock" Johnson's Soul Man, 50 Cent's Candy Shop tumbler, Bruno Mars' Watermelon Piña Colada, and Mai Tai and Nick Jonas and John Varvatos' Strawberry Cadillac Reposado Margarita.
The Sugar Factory is located in the Circle Center Mall at 49 W. Maryland Street.
Here are the hours of the Candy:
Monday to Thursday from 11 a.m. to 11 p.m.
Friday from 11 a.m. to 1 a.m.
Saturday from 10 a.m. to 1 a.m.
Sunday from 10 a.m. to 11 p.m.