Manipur: Combined Security Forces Blow Up Illegal Weapons Factory
---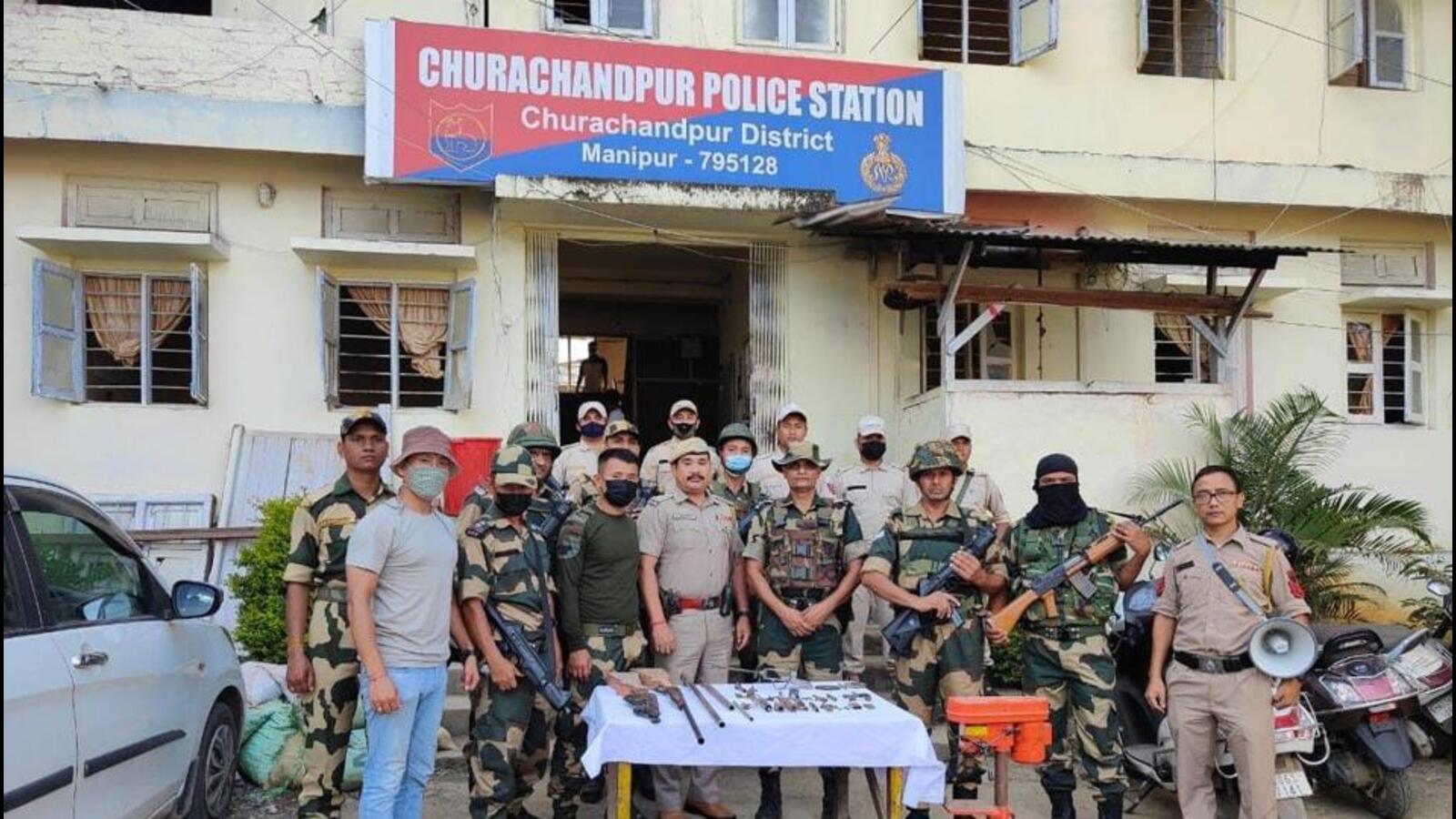 In a joint search operation, a combined Manipur Police and Border Security Force (BSF) team stationed in Manipur's Churachandpur district on Thursday dismantled a local weapons manufacturing unit and recovered a huge cache weapons and ammunition in New Lamka area of ​​Churachandpur district headquarters.
Read also : Illegal firecracker unit explosion in Nuh injures four, owner on the run
The search operation was conducted by the Officer in Charge of Churachandpur Police Station and the Deputy Commander of the 113th BSF Battalion under the supervision of SP Shivanand Surve and Additional SP Th Dishorjit on the basis of "reliable information". at the home of Pauminlun Suantak in the village of Shiamtund in Lamka. area around 11:50 a.m. Thursday, police said.
"During the search, a local firearms factory in the house recovered the following firearm and firearm parts with factory tools," a source close to the source said. development.
Items recovered include a locally made single barrel shotgun, a wooden rifle stock, a locally made single barrel (small), a locally made firing pin (small), a locally made firing pin (larger), a locally made single barrel (long) piece, one curved barrel piece, one locally made trigger assembly, one locally made transaction (piece), three trigger guards, two old type (musketeer) trigger units, one locally made hammer unit, one trigger, a locally made cocking pin/bridge block, a locally made magazine, a solid iron magazine block, a ceiling rack (simple), a welding machine (ideal), a cutting machine, a drill, a blower (Azad factory), a five-speed bench drill, a thick iron, two bench vises and a carpenter's vise.
Research was also conducted in the village. However, the main culprit Pauminlun Suantak could not be found at his home, police said. Therefore, a case as FIR 136(08)2022 from Churachandpur Police Station under Section 25-(1 AA)Arms Act 1959 has been filed against the accused for investigation.
Meanwhile, sharing some photos of the search and recovery operation in a tweet on Thursday evening, Chief State Minister N Biren Singh wrote: "An arms manufacturing unit has been destroyed. During a joint operation by district police and para military forces, a local gun manufacturing unit was discovered in New Lamka, Churachandpur. During the operation, various items that were used in the manufacture of domestically manufactured weapons were recovered.