Modern manufacturing sets a roadmap for the factory of the future
---
@AuManufacturing has partnered with International Exhibition & Conference Group to support an upcoming Modern Manufacturing Fair in Sydney in September, which will showcase Australia's capabilities and achievements. Here we look at factory automation.
Boosting Australia's competitiveness and relocating manufacturing has become a hot topic of conversation for the government and local manufacturers in recent years.
These discussions have focused on automation, which offers companies in all industries the opportunity to reduce costs while increasing production.
According to Ryan Hart, Manager, Deep Learning & Machine Vision Solutions at Automation Systems & Controls (ASC): "Manufacturers have great flexibility in the level of automation they choose to implement, as it can range from the automation of a single operation on the factory floor to the end-to-end automation of entire production lines without human intervention.
"Factory automation can also be implemented at any stage of the manufacturing process, making it an agile and surprisingly cost-effective solution."
ASC looks forward to sharing this automation information with a wider audience when they exhibit at the Modern Manufacturing Expo, taking place September 20-21, 2022 at the Sydney Showgrounds.
Visitors to ASC stand L12 will experience a range of factory automation solutions including: Cognex Machine Vision, Mitsubishi Electric PLC, VSD and HMI, TPL Industrial Machine Lighting, Ewon remote communication hubs, Advantech Industrial PLCs and Screens and Autonics Control Panel hardware.
"The synergy between our team and the Modern Manufacturing Expo is first, a passion for providing the most efficient solutions available and second, a passion for staying at the forefront of technological advancements.
"This combination ensures that ASC's valued customers continue to produce to a world-class standard."
ASC draws on 125 years of experience in electrical, mechanical, engineering, machine vision and control products to provide world-class factory automation solutions to customers who want to upgrade.
The company also feels it has a greater responsibility, as does the Modern Manufacturing Expo, to use its considerable resources and knowledge to advance manufacturing in Australia.
This cannot be done without collaborating with other manufacturing stakeholders and ASC encourages "think tank" philosophies within their automation projects as different skill sets share knowledge through problem solving sessions. group problems.
The goal may be automation, but the human element enables success
Hart said, "We view our relationship with the client as a partnership and it is imperative that we listen to them and understand their unique challenges before delivering solution-based packages."
He explains that this exploration phase is an essential first step in factory automation, as ASC will often come across customers who have "tinkered" with various smart devices in an attempt to put a band-aid on ongoing production issues.
Offering automation solutions without understanding the full scope of the problem is a short-term solution.
"It's our job to understand every aspect of the job ahead by talking to those who have the best ideas before we can start coming up with solutions.
"Factory automation can be technology-based, but the human element should not be underestimated."
Results by trial and error
Because factory automation involves so many elements, goals can easily change, requiring agile operators.
Thus, the early stages of an ASC project often involve several tests to try to identify production obstacles that may limit the success of factory automation.
Ryan lists the following scenarios where small process deviations could derail automation:
Factory lighting may not be optimal for machine vision equipment to do its job. Lighting may change during the day creating variation in performance
Print on packaging may vary from print batch to print
Printing may vary by product type
Print quality may change due to temperature variations
And the colors of the products can cover a wide palette, from dark shades to light shades.
These variants (and many others) are often too light to notice with the naked eye.
It is only when trained professionals perform tests that production anomalies appear and solutions can be customized from there.
"We pride ourselves on working from factual content – we prefer to let the data tell us what needs to be changed to achieve automation success rather than working from our own assumptions."
Confidence and assurance necessary for the success of the project
Ryan believes that world-class factory automation is a multidimensional process and that trust plays an important role.
"First of all, the customer must be sure to trust the deployed team.
"Next, the deployed ASC team leader must be confident in their ability to make positive decisions for the project – this is crucial as it is common for challenges on site to arise."
Indecision and inexperience can lead to wasted time, lost production and, even worse, loss of customer confidence in the supplier.
End-to-end factory automation can often be a daunting process and requires significant change and expense on the part of the customer, so they must have complete confidence in the vendor's ability to deliver the desired results. of the project.
"In this for the long haul"
To ensure that trust is maintained and expectations are met, ASC organizes pre-, mid-term and post-project meetings that include all parties for greater transparency.
"What sets us apart is that we're here for the long haul. We want customers to have the confidence to suggest changes so that we can deliver a solution that fully meets their needs, this is all part of the continuous improvement process.
"It is the ability of skilled and trained CSA staff to listen to challenges, analyze results, continuously train staff, perform health checks and confidently deploy turnkey solutions that embody the true essence of world-class factory automation."
Photo: Ryan Hart, Automation Systems and Controls (ASC)
The Modern Manufacturing Fair takes place 20-21 September 2022 at the Sydney Showground, Sydney Olympic Park, Homebush. It is designed for key decision makers and management looking to explore the latest automation and digital offerings for future growth and presents a showcase of technological advancements towards innovative operational practices for manufacturers. Free registration to the exhibition here. Smart Manufacturing Conference Registration here. Registration for the Sustainable Manufacturing Summit here. For further information: Margo Metcalf IEC Group, [email protected] or 03 95969205.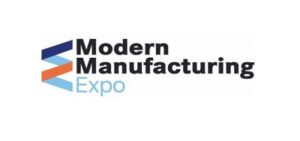 Subscribe for free to our @AuManufacturing newsletter here.