New factory in North Carolina will produce electric school buses and create 280 jobs
---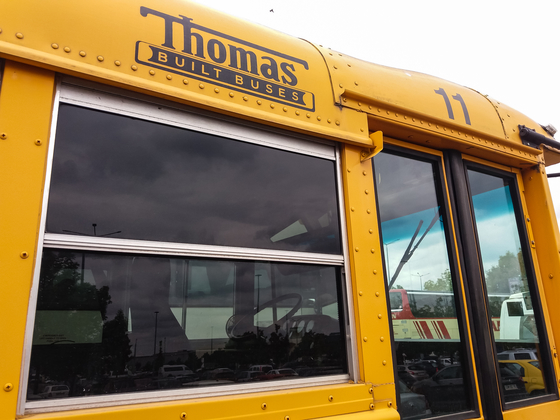 Welcome to Thomas Insights – every day we post the latest news and analysis to keep our readers up to date with what's happening in the industry. Sign up here to get the day's top stories straight to your inbox.
A major school bus manufacturer plans to expand operations in North Carolina to meet demand and begin production of electric buses.
Thomas builds buses announcement adding a second shift at its Saf-T-Liner C2 plant in High Point, North Carolina. The project is expected to create 280 new jobs at the plant, including assembly technicians, materials technicians, machine operators and other manufacturing positions. Recruitment is already underway.
Company officials said all new hires will work exclusively on the C2 and the Saf-T-Liner C2 Jouley electric school bus. The C2 Jouley, launched in 2017, offers a range of up to 138 miles per charge, enough to meet the daily demands of almost any bus route.
"We have strong demand for our entire portfolio of our popular Type-C offerings, and we are excited to expand our manufacturing capacity, in part, to support our ramp-up of electric school bus production. "TBB President and CEO Kevin Bangston said in a statement. statement.
Thomas was founded as a streetcar company in High Point over a century ago. It became a subsidiary of Daimler in 1998.
Image Credit: VUL / Shutterstock.com
The rise of lab-grown meat
Next story »
More trade and industry