Room update | Severna Park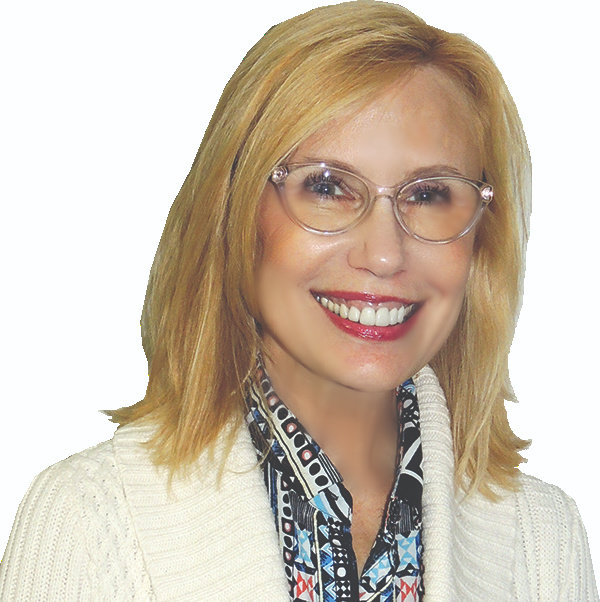 By Liz League | CEO, GSPACC
Please welcome our new members: Sass Well (Massage and Reiki Health and Wellness), A touch of classy property management, and Travel with Comfort LLC. And we thank all of our renewed members for keeping us "vault!"
With the recent lifting of mask protocols, we are delighted to have many participants and sponsors at the parade. It's a banner year for sponsorships, and we are overwhelmed by their generosity!
Open for Business sponsors include Chick-fil-A from Severna Park, Bernward Mechanical and Construction, Kogen Dojo, and Brow Craft Boutique. Our sponsor "table of judges" is Romilos restaurant and bar. The judges' table is sponsored by Primary Residential Mortgage Inc. and Park Tavern. The prize sponsor is JB from Severna Park. Our tent sponsor is Comcast company. Our "freedom" sponsors are Coffee News Maryland, Christina Josephs Salon, Budding Voices LLC, EscapeTime, Live! Casino and hotel, and community members Liz and Leo Courtney.
The "Independence" sponsors are M&T Bank, Citizens for Heather Bagnall, Jackie D'Amico Designs, McDonald's of Severna Park, Sandy Spring Bank, SERVPRO of Annapolis, Franklin's Toys, Premier Insurance Advisors, Mosquito Squad, The Big Bean, Fishpaws Marketplace, Park Plaza, Severna Park Community Center, Christine Joyce and Jean Andrews – Team of Long and Foster, Broadleaf Tobacco, Steak and Shake of Millersville, Peggy Love – Annapolis Fine Homes Long and Foster Real Estate, Firehouse Subs and HoneyBaked Ham.
Our "sparkler" sponsors are Brightview Senior Living, Meridiem Dermspa, Jing Ying Institute of Kung Fu & Tai Chi, Christ Embassy Church, Higgins and Friends Pet Sitting, and Living with the Magic Vacations.
Once again, our parade will be on Monday July 5 from 10 am to 12:30 pm and the theme is "Celebrating Our Community". Our Grand Marshal is Eddie Conway, Owner of Garry's Grill and supporter of over 20 charities over the past year. If you would like to participate, please contact 410-647-3900 or [email protected]
In keeping with the theme of the parade, our Michelin-starred Restaurant Week, July 3-11, takes on special meaning by supporting a local pantry known as ACAN (Asbury Church Assistance Network). Originally founded in 2004, PAC's mission is to "provide access to fresh and nutritious food in a respectful and dignified manner to local families in need," according to director Margo Arnoux. ACAN distributes nearly 10,000 pounds of fresh food every week.
Restaurants participating in Restaurant Week will donate 5% of proceeds to PAC. Please patronize our wonderful restaurants that have been so negatively affected by the pandemic and take advantage of the specials they will be creating for our Michelin Star Restaurant Week! Visit www.gspacc.com for the latest updates.
Our Successful Women in Business group recently hosted an in-person event at the magnificent Homestead Gardens in Severna Park. Store Manager Heidi Tyler shared tips on how to create great looking planters and planters. We had a wonderful time networking and shopping.
Our Pet Health and Welfare Committee had two guest speakers for this month's meeting. Pets on Wheels and Fidos for Freedom spoke to us about how pets positively influence our mental and physical health and provided us with plenty of information about the great things they are doing in the community to help people of all ages. .
This month's Wellness Committee speaker was Tiffany Erler, licensed speech-language pathologist and owner of Budding Voices LLC. Tiffany's primary focus is on children, but she is knowledgeable about all aspects of vocal health and has introduced ways to keep our voices healthy for life.
On May 6, we held a groundbreaking ceremony celebrating the inauguration of Books park and literacy laboratory in Severna Park. Owner Melody Wukitch has made it a family affair involving her husband, kids and sister to create a wonderful environment. The company has a bookstore with works by local writers, children's book clubs, classes and more. It's also a great place to shop for unique gifts.
On May 20, we held a groundbreaking ceremony for new businesses Whoof on the dock. The brainchild of patent attorney Bonnie McLeod, the company is housed in a beautiful waterfront building at Pier 7 Resort Marina overlooking the bay and offers kayaking for you and your dogs. The establishment has a room to display the works of local artists, a dining area and much more. We enjoyed a lovely reception after the ceremony at the Pier Oyster Bar and Grill.
On May 25, Anne Arundel County Chambers hosted a luncheon with Lieutenant Governor Boyd Rutherford at the BWI Marriott. Topics covered included how the state has handled the pandemic, what is being done to help small businesses and get people back to work and move the economy forward.
On the last Friday of May, the chamber organized a blood drive for the Anne Arundel Medical Center. There will be a critical need for blood donation this summer as people return to work and travel and are at risk.
As always, please visit www.gspacc.com for more information about the room and our activities. You can also email me at [email protected] or call 410-647-3900.